LATEST NEWS


NEW JERSEY SURGEON INTRODUCES UNIQUE ALTERNATIVE TO TOTAL HIP REPLACEMENT
Read More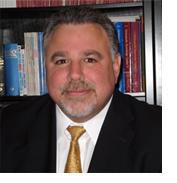 Wayne A. Colizza M.D.



Dr. Colizza is a Board-Certified, Fellowship-Trained Orthopaedic Surgeon with expertise in Minimally-Invasive Joint Replacement Surgery, Femoral Resurfacing, Arthroscopy and Sports Medicine. He is a Fellow of the American College of Surgeons, the American Academy of Orthopaedic Surgeons, the International College of Surgeons and the Royal College of Surgeons of Canada as well as a member of numerous other professional societies. He is an attending surgeon at Morristown Memorial Hospital and St. Clare's Hospital and a past attending surgeon at Beth Israel Medical Center in New York City. Currently, Dr. Colizza is member of the Board of Directors of the New Jersey Orthopaedic Society and is past Vice-Chairman of the Department of Surgery at St. Clare's Hospital. Dr. Colizza has offices serving Morris and Sussex counties in New Jersey.

Dr. Colizza completed his Bachelor of Science degree with honors in Biochemistry and Physiology at McGill University in Montreal, Canada where he served as Vice-President of the Students' Society. During his training at McGill Medical School, Dr. Colizza was awarded the Faculty of Medicine Ciba-Geigy and FRSQ Awards for his research into vascular disease and served on the Admissions Committee. As a Resident in Orthopaedic Surgery, he assisted in the care of the Montreal Canadiens Professional Hockey Team and served as President of the Canadian Orthopaedic Residents Association.

Combined Fellowship training in Reconstructive Joint Surgery and Sports Medicine was undertaken at the Insall Scott Kelly Institute for Orthopaedics and Sports Medicine at Beth Israel Hospital North in New York City. During his Fellowship year, Dr. Colizza served as Assistant Team Physician for the New York Knicks Professional Basketball Team and Physician to the Players at the U.S. Open Golf Championship. Competition in both rugby football and rowing crew at the national level has further provided Dr. Colizza with a keen understanding of the demands and expectations of the high-caliber athlete.

Dr. Colizza has published a number of papers in the medical literature and has presented his research work at various national meetings both in The United States and Canada. In 1994, he was awarded the American Orthopaedic Association - Zimmer Traveling Fellows Award for his research into the replacement of arthritic knees. Dr. Colizza continues to serve as a Faculty member at conferences related to knee surgery as well as being invited to speak at the local level to various health professionals.

Dr. Colizza is a caring and competent physician who holds the well-being of his patients in the highest regard. He strives to remain at the forefront of orthopaedic knowledge and he is committed to providing his patients with an expertise that is based upon trust, understanding and competence.



Curriculum Vitae